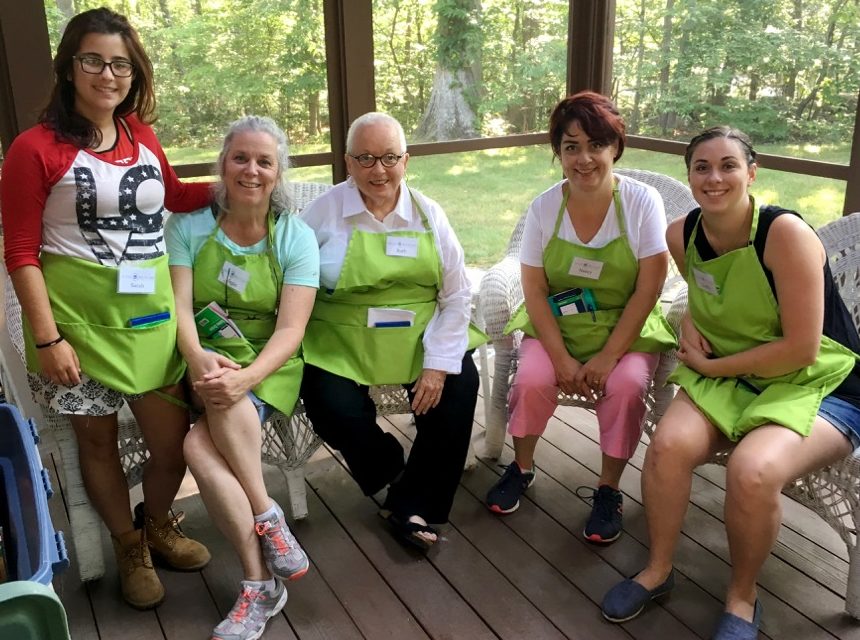 Our friendly staff is here to help and guide you, answering your questions and making sure your shopping experience is first class. Look for the green aprons, name tags and friendly smiles.
NO EARLY BIRDS. Doors open at 9AM. Sign up sheet or numbers are available the day of the sale 1 hour before sale opens. House Recycled reserves the right to limit the number of customers in the home at one time.
Please:
• Do not contact homeowner
• Respect the property
• Park legally
• Be mindful of others and the neighbors
• Bring help for larger heavy items
We accept cash and all major credit cards. All sales are final, As-Is.
Sales Tax

We are NOT a tag sale, a garage sale or a yard sale. We are not the owners of the items we are selling. We are a business hired by the owners, a professional Estate Sale Company.  We are required to collect sales tax.  It's the law!

If you are exempt, you MUST have your resale form complete, filled out and presented prior to ringing out at the register. Otherwise, you will be charged sales tax.

There are NO exceptions!
Bring help for large items. All items are to be removed the day of purchase, and please bring help for large and heavy items. We do not have the staff or manpower to help move your items. Deliveries are not available. Items listed are subject to change.*
House Recycled, the homeowner and family are not responsible for any injuries while on the property.
Unfortunately, we are unable to return calls about pricing inquiries before the SALE.
*Homeowner reserves right to remove items from sale at any time.