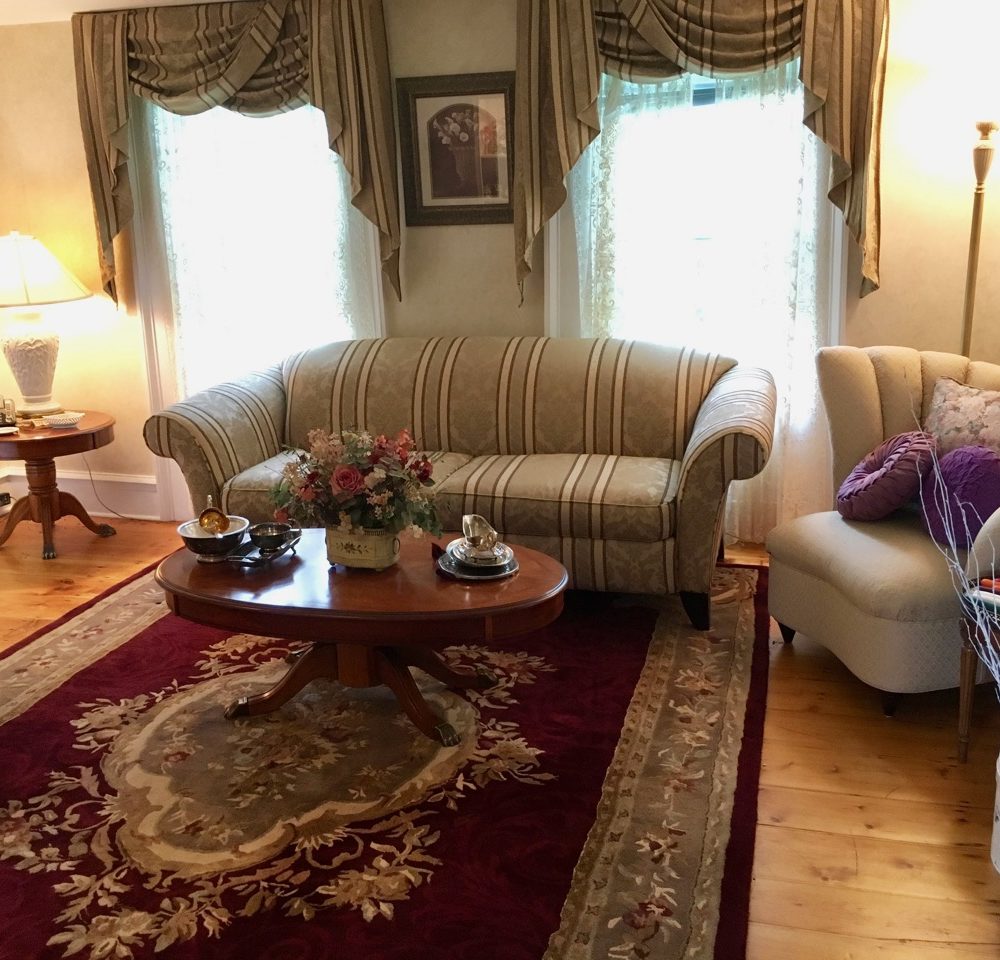 Saturday – August 26, 2017
9AM to 4PM
Sunday – August 27, 2017
9AM to 2PM
Doors open at 9AM. Please line up in order for admittance.
Stately charming 1800's Colonial home with lots of beautiful collector pieces such as Lenox, Wedgwood, Hidden Garden, Ilardo, Tiffany, just to name a few. The last sale of the summer will prove to be the kick off to the fall with lots of unique items ready to complete your home décor or start early and get ready for the holidays!
Unique:  Full length mens mink coat, size Large to XLarge, Louis Vuitton bag, Fendi, large collection of Hess trucks most in the original boxes, Roseville Pottery Jardiniere and Pedestal Brown Freesia.
Home Décor:  Lots of Lenox from cake plates to ornaments to vases, etc.  Wedgwood Christmas ornaments, beautiful Ilardo pieces, lovely Tiffany tea set with plater, complete service for 12 Christmas dinner set, Hand painted table cloth with matching napkins.
Furniture:  set of Mid-Century chairs with silk upholstery, great set of mid-century boomerang shaped end tables with matching coffee table. Ethan Allen Dresser, Colonial Style bedroom set, Choice of Two beautiful dining tables with matching chairs, couch, throw-back Hollywood-style fan chairs, lamps, recliners and so much more.
Appliances:  Wolf Stove*, Kenmore refrigerator, Gentron 6000 Watt low hour generator*, electric snow blower, small appliances such as Cuisinart, Emeril Lagasse deep fryer, Black and Decker just to name a few.
Audio/Visual: Sunfire Grand Processor and Cinema Grand, 56″ Mitsubishi Plasma TV (very early model), Optimus Mach Three pair of speakers, Pioneer speakers, Realistic speakers, lots of speakers, turntables (newer and vintage, electric and windup), receivers, printers, radios, clocks. Huge collection of vinyl records.
Tools: Craftsman table saw, router, belt sander, drill press, scroll saw, Porter Cable compressor and nail gun, Rigid shop vac, hand tools and more.
This is a well rounded sale with something for everyone, look at the pictures for more details of what is for sale!
*Wolf Stove and Generator are being listed and could possibly sell prior to sale. If sold, we will mark it.
Gallery
Map & Directions
*Merchandise and photos subject to change prior to sale.